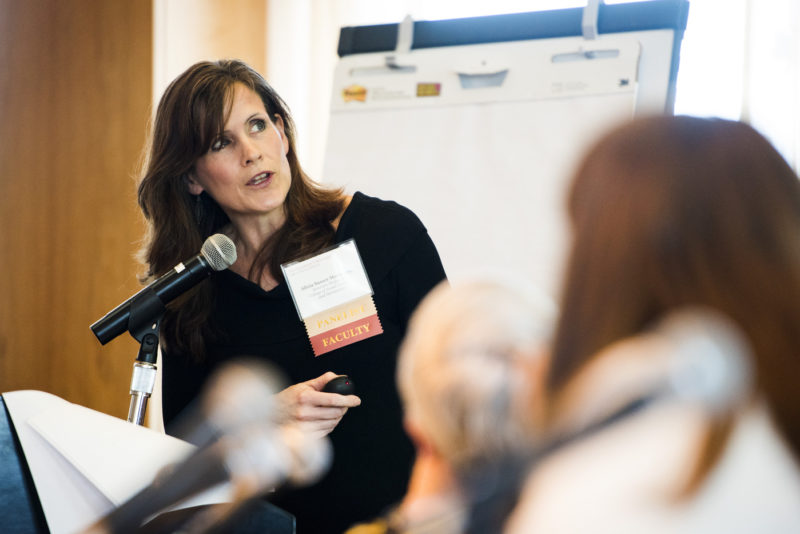 Dukakis Center for Urban and Regional Policy, Northeastern University
Affiliation: Research Director
The Kitty and Michael Dukakis Center for Urban and Regional Policy, which is housed in the School of Public Policy and Urban Affairs at Northeastern University, is equally committed to producing state-of-the-art applied research and implementing effective policies and practices based on that research. The Center's collaborative research and problem-solving model uses powerful data analysis, multidisciplinary research and evaluation techniques, and a policy-driven perspective to address critical challenges facing urban areas. Our goal is to integrate thought and action to achieve social justice through collaborative data-driven analysis and practice. We prepare emerging practitioners and academicians to transcend the mysteries and frustrations of successful urban policy-making.
---

Women and Public Policy Program, Harvard Kennedy School
Affiliation: Research Fellow
The Women and Public Policy Program of Harvard Kennedy School advances women and gender equity in economic opportunity, political participation, and education by creating knowledge, training leaders, and informing public policy and organizational practices. WAPPP offers non-stipendiary fellowships to exceptional scholars who are conducting gender-related research in one of WAPPP's four focal areas (economic opportunity, political participation, health, and education). Fellows include doctoral, post-doctoral, and faculty. By conducting research and engaging with faculty and students at Harvard Kennedy School and beyond, the fellows enrich the intellectual life of the center. In past years, the fellowship program has brought together a diverse set of people from academic and professional fields, and supported their studies related to gender. The mission of the fellowship is to support and advance academic and practitioner scholars in their gender-related research.
---

Brookings Institution, Washington D.C.
Affiliation: Non-Resident Scholar
The Brookings Institution is a nonprofit public policy organization based in Washington, DC. Our mission is to conduct in-depth research that leads to new ideas for solving problems facing society at the local, national and global level. Brookings brings together more than 300 leading experts in government and academia from all over the world who provide the highest quality research, policy recommendations, and analysis on a full range of public policy issues. The research agenda and recommendations of Brookings's experts are rooted in open-minded inquiry and our 300+ scholars represent diverse points of view. Research topics cover foreign policy, economics, development, governance and metropolitan policy.
---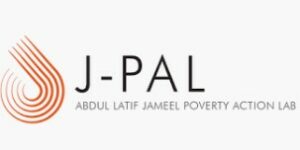 Abdul Latif Jameel Poverty Action Lab (J-PAL), Massachusetts Institute of Technology
Affiliation: Invited Researcher
The Abdul Latif Jameel Poverty Action Lab (J-PAL) is a global research center working to reduce poverty by ensuring that policy is informed by scientific evidence. Anchored by a network of 171 affiliated professors at universities around the world, J-PAL conducts randomized impact evaluations to answer critical questions in the fight against poverty. At J-PAL, we believe investing in rigorous research is essential to finding solutions to the world's greatest challenges. Working with implementing partners, J-PAL's affiliated professors conduct randomized impact evaluations to test and improve the effectiveness of social programs. J-PAL translates research into action, promoting a culture of evidence-informed policymaking around the world. Our policy analysis and outreach helps governments, NGOs, donors, and the private sector apply evidence from randomized evaluations to their work, and contributes to public discourse around some of the most pressing questions in social policy and international development.
---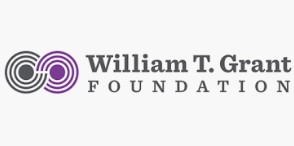 William T. Grant Foundation
Affiliation: Grantee
While our commitment to research is unwavering, we recognize that the most pressing challenges confronting young people change over time. As independent grantmakers, we have the flexibility to adjust our areas of focus. Currently, the Foundation funds research that increases our understanding of: (1) the programs, policies, and practices that reduce inequality in youth outcomes, and (2) how policymakers and practitioners acquire, interpret, and use research evidence. This means asking big questions and being open to unexpected answers. Our grantees produce high-quality studies, reports on timely issues, and syntheses of research evidence. Policymakers, practitioners, and researchers alike value our approach because we support impartial research that can inform their decisions to improve child and youth outcomes. From sociologists and community psychologists to anthropologists, political scientists, and economists, our grantees bring a range of methods and ideas to address persistent social problems. We seek to accumulate a broad body of knowledge that will contribute to improved outcomes for our nation's children and youth. Only by working together can we confront the most intractable challenges facing young people in America today and in the future.